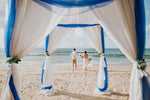 You are dreaming of a secluded beach wedding in a gorgeous tropical location attended by your family and friends.  Let's look at five tips for ensuring privacy during your beach wedding.
---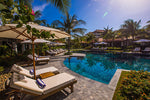 Your wedding is a special day and one you want to remember forever. Have you considered a destination wedding in a tropical resort?  With this type of event, you're in for the most beautiful landscapes and magnificent venues for your wedding. What's more, there's so much for everyone to do when you pick the perfect spot. Let's look at the best tropical resorts for your destination wedding. 
---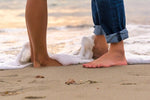 Need ideas for where to have your destination wedding? Here is our top five list of places to plan your dream wedding getaway.
Recent Articles
Categories
Destination Wedding Travel